Welcome to Farrington Court Retirement Community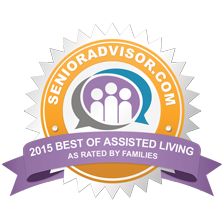 Farrington Court is an award winning retirement community located in the heart of downtown Kent, within walking distance of Kent Station and close to the Kent Senior Center. Our community offers luxurious apartment homes for independent and assisted living residents in a fun and active retirement lifestyle.
Live at Farrington Court Retirement Community and enjoy open dining, daily activities, and a friendly community of neighbors and staff. You will be surprised by how much it feels like you live in a fine resort with a personal touch. Take comfort knowing that you always have any level of assisted living services within reach.
Care to start a new personal fitness routine? Or sharpen your wits with fun and stimulating brain workouts? Want to exercise your green thumb as well? We have the resources to do all of this, and so much more. And if you need a little help, or a lot, our assisted living services are always here for you.
Let us treat you to a stellar experience at Farrington Court. Come by today!
So what are you waiting for? Give us a call today, or stop by and let us show you around our beautifully-appointed two-story community. Try out the comfortable lobby, see the super-roomy apartment homes, and even let your taste buds try out a delicious restaurant-style meal!
Get In Touch!
Fun Happenings
What People Are Saying
"Best place in the country."
Jay L. (Resident)
On Facebook